華盛交易の主要取扱商品です。
 ① 中古鉄道車両・重機
  ・客車、機関車、線路工事用車両、軌陸重機、関係部品。
  ② 再生可能エネルギー・バイオマス燃料
  ・バイオマス発電所向け燃料や工業原料の開発・販売。
         [椰子殻,パーム酸性油, 木質ペレット、粗グリセリン他]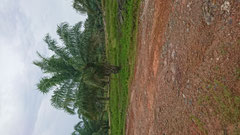 HST main business fields:
  ①  Railway Cars & Truck Working Vehicles
      ・ Used Railway Passenger Cars,
         Locomotives, Track working Vehicles
      ・ Excavator on-rail, heavy machine etc.
②  Biomass Fuel for sustainable energy
    ・Contributing to reduction of carbon emission
      [PKS, PAO, Wood Pellets, Crude Glycerin etc.]
  ============================ 
2016年 マレーシア、サバ州立鉄道
             3月 キハ8500整備終了、10月 営業運転開始。
             Sabah State Railways, Malaysia
             KIHA 8500 refurbished, & in service from October.
2016年 ミャンマー鉄道本社訪問
Myanmar Railway Head office 
2016年 タイ 鉄道車両修理工場訪問。業務提携。
Rolling Stock Refurbishing Factory in Thailand
2016年 車両の検品 - 横浜港
Joint-inspection of Ballast Regualtor at Yokohama port
2017年   車両の検品 ー 茨城県
Joint-inspection of locomotive in Japan
2018年 機関車の検品 - 新潟県
Inspection of Locomotive by buyer
2018年 横浜港船積
Shipping from Yokohama port
会社名: 華盛交易有限会社
代表取締役: 斉間富夫
Company name: Hua Sheng Trading, Inc.
Head office:  Yoshikawa, Saitama, Japan
Business type: Export & Import, International Trade.
Representative:  Tony T. Saima, Managing Director
F.B.: 斉間富夫 Tony Saima 華盛交易